Advanced Practitioner in Complementary Therapies
Enrolments Closing Today
Students wishing to enrol and receive their study materials prior to the end of year break, must have their application and payment in by 5pm (Melbourne time) today. (Enrolments will be closed from the 11th of December to the 2nd of February 2022)
Enrol now for a February 2022 commencement – Get a head start!
Enrolling now will enable you to read through your study materials in December and January and be ready to make a start with your course in February 2022.


The college will be closing for the end of year break from the 13th of December 2021 to the 2nd of February 2022. Emails will be checked once a week during the break, should our new students have any queries.


Delve into the mind, body, heart and soul as you learn to heal, support, guide and enhance your and your client's health and wellbeing.
This delightful course in Complementary Therapies is inspired by ancient wisdoms and practices and a modern understanding of humanity, the world and beyond. Presented in a unique format of modules, this course is exclusive to Natural Energies college. 
It is inspiring, creative, practical and insightful and will have a life changing impact on you and your clients.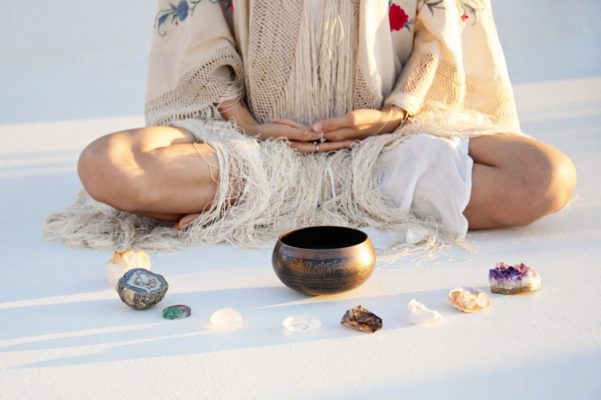 Delve into the mind, body, heart and soul as you learn to heal, support, guide and enhance your and your client's health and wellbeing.
This delightful course in Complementary Therapies is inspired by ancient wisdoms and practices and a modern understanding of humanity, the world and beyond. Presented in a unique format of modules, this course is exclusive to Natural Energies college. 
It is inspiring, creative, practical and insightful and will have a life changing impact on you and your clients.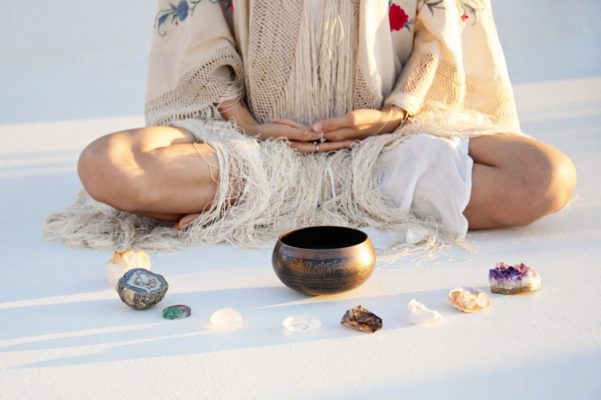 5 printable and interactive PDF manuals (manuals include video clips and meditation sound files)
 Crystal Images E-Book
 Crystal Healing Reference Guide E-Book
 Crystal Properties – Alphabetic Listing of Crystals E-Book
 Rainbow Healing – Colour Healing Reference Guide E-Book
 Printable Crystal Affirmation Cards (pdf)
 Access to the Student Portal on our website
 Access to our private student Facebook group
 Email tutorial assistance – Monday to Friday during business hours
Course duration: 20 months plus 4 additional months to allow for the midyear and end of year college breaks. Exams are included within the course duration.
Extensions: Students can continue to study beyond the 24 month duration for a monthly fee of $110. (Extension fees are only required for the months the student submits work or exams.) Further stipulations may be applied to an extension in order to ensure the student graduates within a reasonable time.
Hours of study:  5 to 8 hours per week to complete the course within the 24 month time frame.
Minimum duration: This course can be completed in 14 months with full time study – 10 to 16 hours per week.  
Study hours are approximate and dependent on the student's study pace. 
Note: The college closes towards the end of May until mid July for the  mid year break; and mid December until the end of January for the end of year break. During the college breaks, students can continue to study, but they cannot submit work or conduct their case study exam.
Enrolments are accepted throughout the year as placements become available. Students can commence their course as soon as they receive their study materials.
Click here to enrol.
Note: Applicants must be 16 years of age or over to enrol.
Please read this page in full and our Terms of  Enrolment (see website footer) before enrolling.  
Home study – Students will complete the entire course from home, with tutorial assistance available via email (Mon-Fri), and access to our private student facebook group and our Student Portal which contains a myriad of resources to assist students with their studies. 
Email queries are normally responded to on the same day, or the next working day. Students generally have their graded work returned to them in one to two business days. 
Course Fee Options (Incl. GST)
Full Course Payment (Includes $350 discount)
Course fees: $3050 (concession $2650) payable upon enrolment 
Students paying upfront receive all provided study materials upfront.
Exam fees: $155 payable prior to the first module exam. The exam fee is a one off payment for all modules combined; not per module.
Per Module:
Course Fees: Students can pay for one (or more) modules at a time. Each module is $680 ($600 concession). Students will receive each module as they pay for it. 
The total overall cost of paying per modules is $3400 ($3000 concession) plus exam fee as per below. 

Students paying in module instalments will commence with module 1. They can however purchase module 2 along with module 1 if they wish to integrate their studies.
Exam Fee: $155 payable prior to the first module exam. The exam fee is a one off payment for all modules combined; not per module.
Module Instalments:
With this option, you can purchase each module in smaller instalments. Each module will be broken up into 2 to 4 segments. You will receive each segment as you pay for it. If you choose this option, you will begin with the first instalment – Unit 1 of Module 1. 
Module instalments can be purchased as follows:-
Module 1 – 4 instalments of $190 each ($170 concession)
Module 2 – 4 instalments of $190 each ($170 concession)
Module 3 – 2 instalments of $360 each ($320 concession)
Module 4 – 2 instalments of $360 each ($320 concession)
Module 5 – 2 instalments of $360 each ($320 concession)
Exam fee $155
Please note that this option has a built in administrative fee, thus increasing the overall cost of the course.
** Students under 18 are eligible for concession – proof of age required. Students 18 and over are eligible for concession if they have a health care card from Centrelink.
Note: For the time being, due to the impact of Covid 19, we will not be requiring proof of concession status. Concession fees are currently being offered on a trust basis to any applicant that is experiencing financial hardship due to Covid 19. If you are applying for concession fees and do not have a Health Care Card of Pension Card, then please use the code 'covid concession' on the application form. 
Reiki I & II (or equivalent)* are prerequisites for Module 2 (Metaphysical Studies) in the Advanced Practitioner courses. Students do not need Reiki prior to enrolment – they can enrol and then complete their Reiki certs. alongside their studies. 
Students may choose their own Reiki teacher /school from their local area or online.
* An equivalent level of hands on healing (energy healing based) study may be accepted in substitute of the Reiki Certificates. 
Accepted substitutes for Reiki include Sekhem, Therapeutic Touch and  Pranic Healing. Other similar levels of energy healing may be considered upon request. 
** The substitute modality must involve placing or directing the hands on or towards a client with the intention of healing via energy (Massage, acupuncture and other tactile manipulation therapies cannot be accepted as Reiki substitutes).
Manuals
The manuals are very comprehensive, have a flexible weekly study schedule and are comprised of a balance of theory and practical activities. 
Meditations are delivered on sound files within the manuals so that you are able to take yourself through each meditation. Activities are delivered in a step by step process and where relevant are accompanied by video clips making them easy to follow for students of all levels. 
Tutorial Assistance
Written feedback and guidance, as relevant, is provided to students each time they submit their assessment activities and any time they have questions pertaining to their course. 
Additional course materials
In order to complete this course, students will need the following crystals:-
1 Amethyst cluster (size of half of your palm or larger – choose a flat cluster, that has small crystals, so that it is like a plate that can hold other crystals.)
1 Satin Spar Selenite (without an apex – i.e. without a pointy end. Both ends should be flat or rounded)
1 Quartz pendulum (e.g. clear, amethyst, rose, citrine or smoky – single terminated)
2 wands (preferably clear quartz and rose quartz – single terminated)

Upon enrolment, students will be provided with pictures and information on choosing the above mentioned crystals.
plus:
A variety of  small tumbled crystals, ensuring you have at least one of each of the chakra colours. Aim for approximately 40 tumbled stones.  A typical variety might be:-



agate, amazonite, amethyst, apatite, aragonite, aventurine, bloodstone, calcite, bronzite, carnelian, citrine,  chrysoprase, purple fluorite, fossil, garnet, hematite, howlite, iolite, jasper, kunzite, kyanite, lapis lazuli, lepidolite, mookaite, moonstone, prehnite, mahogany  obsidian,  pyrite, small quartz points, rhodonite, rose quartz, rutilated quartz, sardonyx, smoky quartz, sodalite, tiger's eye, tourmaline, unakite, zebra stone.
(Aim for tumbled stones that are more flat than rounded, so that they don't roll off if placed on top of someone when lying down)
Currency/Payments
All course fees are in Australian dollars and inclusive of GST. Payment options (without GST) are available to students living outside of Australia. 
All payments are strictly non refundable.
Please note: Government funding such as VET fee help, Austudy and Centre Link study allowance are not available with this course.
Accreditation
All NEC practitioner and advanced practitioner courses are independently (non-Government) accredited to Australian Standards by the AHHCA.
NEC practitioner and advanced practitioner graduates will be eligible for full or clinical membership (respectively) with the AHHCA, which will then enable them to gain practitioner insurance for  professional practice. 
Windows or MAC Computer/software requirements for Manuals
Recent or the latest version of Adobe Reader (this can be downloaded free from the internet); 
Up to date Antivirus software (this can be downloaded free from the internet)
Sound Card (this usually comes already installed on a computer)
A Media Player – such as Windows Media Player or Quicktime (these usually come already installed on a computer, but they can also be downloaded free from the internet).
Microsoft Word (or a compatible program). 
Students will need internet access in order to email their assessments, correspond with the college and receive college updates.  Internet access is not required to view your pdf manuals. 
All course particulars are subject to change in order to maintain up to date information and meet any new industry standards and AHHCA regulations; and business requirements. Students will be informed of changes as they arise. 
Highly Recommend
I highly recommend Natural Energies College. Stephanie was a very kind and supportive tutor; helping in achieving your study goals.
I have learnt so many healing techniques to help heal myself and my clients.
I am definitely re-enroling for further courses and I would recommend to anyone.
Rewarding
I have enjoyed studying with Natural Energies College immensely.
I firstly enrolled in the Diploma in Holistic Counselling. I enjoyed it so much I decided to complete the extra modules for the Complementary Therapies diploma.
I find what I have learnt to be so practical and rewarding with my clients.
Absolutely Loved it
I cannot explain in words how much I got out of studying the Diploma in Complementary Therapies with Natural Energies College.
I was almost too worried about sending out money online without being able to visit an actual college before signing up. My worries were put to rest completely as soon as I received my folder containing the course information and thumb drive. 
My next hurdle came as soon as I sat at my laptop ready to begin. The initial tech hurdles were soon sorted out with prompt, easy to follow (even for myself – a non tech person) and I was on my way. 
On my way to a new life. 
I absolutely loved every minute of studying. It has been the most satisfying thing that I have ever done for myself in my life – ever. 
I knew a little about most of what I was learning, but by the time of completing my course, I had a new found confidence regarding what I am now choosing to do as a career. A career spent working in a field that I am passionately dedicated to, with knowledge on how to move forward into this with a productive, well balanced manner. 
I cannot thank the college supervisor and principal enough for providing the course content, the tech, help and guidance; and for being so supportive throughout the study phase as well as all the way through the exam phase. 
Blessings to you all. 
Above and Beyond
When I first started this diploma course I had already worked in the health and wellbeing industry for a number of years and had reached a point where I needed to expand my horizons by further deepening my knowledge in certain areas of interest and in a valid professional manner. 
The course has been totally enriching for me; from the first module to the fifth, each of them integrated smoothly and made complete sense in the way the subjects were delivered. 
Each topic ensured my thirst for knowledge was constantly and appropriately supplemented and with it my enthusiasm grew more and more!
Before I started I felt uneasy with the fact that everything is via correspondence. I was wondering whether I may end up feeling isolated, cut off, unable to interact. However I must say that that Natural Energies College takes amazing care of everything and looks after their students way above and beyond the requirements. 
Throughout the duration of the course I have felt unbelievably supported and guided, yet able to work and grow in my own journey. 
In addition to the tutor's assistance, there is also a Student Portal with the latest information pertinent to the Diploma and much more. 
The private Facebook group also allows students to interact, especially for those enrolled in the same course. 
Overall I found this course has been amazing and would highly recommend it. 
So Grateful
This course has been amazing for my own self healing journey.
Some of the activities have been challenging and at the same time exciting; as I was healing and releasing in all that no longer served me. 
I have been supported so gently, efficiently and professionally by my Natural Energies College tutor/supervisor which I am so grateful for. 
I am excited to expand my business to incorporate Complementary Therapies; to provide myself with continued self healing; and to support my friends and family along their healing journeys also. 
So much appreciation for this course. An invaluable asset in my world and I hold so much gratitude for all that I have learnt. 
Many blessings xo
Highly Recommend
Having completed the Diploma in Complementary Therapies course, I had no idea how much impact the course content would have on me at such a personal level.
I feel I have grown so much from the activities that are incorporated into the course. 
I look forward to putting into practice what I learn and helping other souls on their journeys
Highly recommend this course to everybody.
Invaluable
I enjoyed the personal growth and also the course itself is invaluable.
Thoroughly enjoyed
I thoroughly enjoyed the complementary therapies course. 
It gave me the opportunity to learn about myself and  have the skills to help friends and family live the best life also.
The course showed me which part of metaphysics I was interested in to pursue a passionate career in.
I found the course challenging enough to be worthwhile, but not too difficult that I gave up. 
If you need somewhere to begin in developing some healing skills – start here!
Thank you!
I found the college quite by chance (I'm sure the Universe led me to it!) and I'm eternally grateful that I did!
I have found it to be an amazing journey of self discovery. 
A journey into discovering holistic healing IS something that we all have the ability to embrace if we open ourselves to it and surrender to the amazing powers of the Universe and the Divine.
Extremely well thought out and put together with excellent teaching and guidance.
Thank you, thank you, thank you!